One of the most important questions that come to your mind on the day of your wedding is, "What if
the guests are finding the wedding boring?" Well, that is something everyone thinks about because at
the end of the day, what matters is the guests. There are a lot of wedding planners in Dubai, who can
offer you ideas to make your D day a super exciting one, so as to keep the guests entertained and
occupied throughout.
If, however, you are looking for some ideas on a personal level, here are a few to dope on-
 Concentrate on the Rehearsal Dinner – Although many might find the idea of a rehearsal dinner
pretty time consuming, it is actually one of the best ways to make your family and friends feel
comfortable. As the wedding is not just about the bride and groom; it also includes two families,
it is very crucial for everyone to be familiar with one another. Make sure the attendees interact
at the rehearsal dinner and know one another properly before the ceremony, and the bridal
party begins. While this is an important event, it is also a fun activity to keep your family and
friends engaged.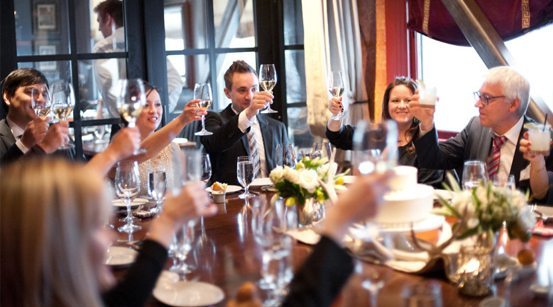  The Cocktail Hour Matters – While you are busy taking some formal wedding pictures, your
guests should be sipping on the best wine at the cocktail hour. Make sure the cocktail hour has a
friendly environment so that the guests can mingle, have good interactions and have some fun.
The setup should be in a lounge or a shady courtyard; with plenty of drinks, snacks and other
things to munch on.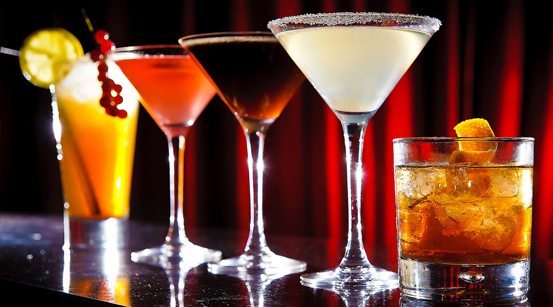  Never Keep Your Guests Hungry – You may have a huge entrée ready for your guests, but you
should make sure that you have kept a few small eatables ready to munch on. These snacks may
be served while they wait for you to finish your work. You can add different eatables like cheese
balls, fried macaroni or fried onion rings, etc. This will make your guests happy and satisfied till
it's time for the main course.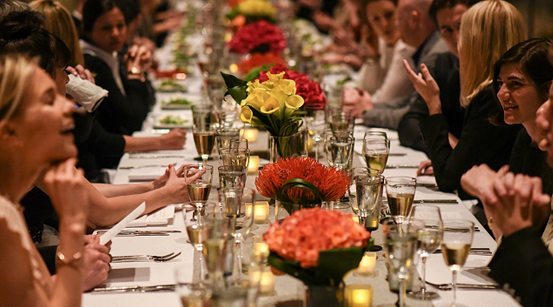  Plan on Different Games and Activities –There are different ways to make your guests go wow
on your wedding. One of such ways to keep your guests occupied is to hold different games and
activities. These will keep the guests entertained and will never let them forget your wedding. A
tip – add some goodies for the winners of the games and activities for the day.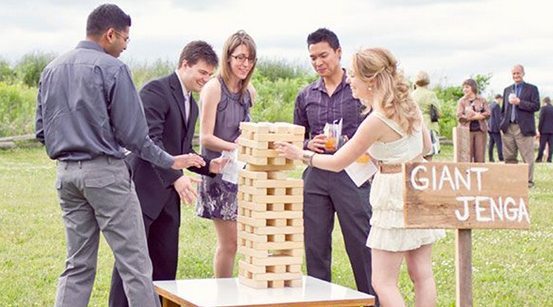  The Music – When it comes to entertaining your guests, music matters a lot. Select songs that
are not boring. The songs must have the ability to keep your guests hooked and occupied with
their tunes and lyrics. This is something you really need to keep in mind while entertaining your
guests.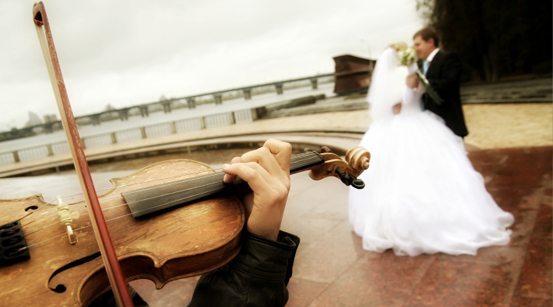 These are just a few ways to make your wedding a memorable one for your guests and to make sure
that they are fully entertained. There are many more, but it is good to start with these. So, keep these
tips in mind and make your wedding one of the best weddings in the city.
Summary
Article Name
Tips To Make Sure Your Guest Remain Entertained
Description
Looking for fun ideas at wedding,check out the blog for best ideas to make your D day a super exciting one, so as to keep the guests entertained.
Author
These Tips Will Make Sure Your Wedding Guests Remain Entertained the Entire Time
was last modified:
December 24th, 2017
by