Your friends are tying the knot, and you are confused what to gift them as they haven't registered for presents. If your friend is quirky and out of the box, we have just the perfect gifts that you can give them to make your present one of the best one out of all. Read on to find out what we are talking about
1. Vintage items– People love vintage and classy items. You can find vintage and unusual lamps, mirrors, boxes, or kitchen crockery in the market easily. They make for incredible wedding gifts and will also be great décor items around the house. Newlyweds always redecorate their home, and this can be the right item they need in their bedroom or living room. If you are unsure about what vintage item to pick up, ask them something they would want in their house and buy it accordingly.
2. 3D caricatures– Handmade miniature caricatures is one of the most unique and out of the box surprise ever. If they love artwork that is a stand out from the crowd, this is perfect. You can give the makers a picture of the couple, and they will make caricatures with fine details that look excellent. This is an affordable and marvelous present for special friends. Trust us, no one will ever think of creating a personalized caricature as a wedding gift! Buy Personalized Caricatures Mini you Gifts.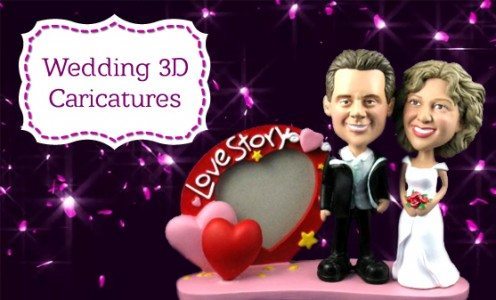 3. Gift cards–  Clothing brands, websites and almost every store offer gift cards of certain amounts. This is a last-minute gift that you can grab anytime. Just buy a few gift cards from different stores like clothing brands, makeup stores, house equipment shops and put it together in an envelope. Make sure the gift cards don't expire for the next 3 to 6 months.
4. Honeymoon package– If you are willing to spend some money, you can sponsor their honeymoon package. If they want to go somewhere around the city for adventurous activities, you can be that friend who makes this generous offer. Everyone loves getting free honeymoon packages even if it is to a place they haven't planned. This is a slightly pricey idea, but it is a unique one. Not many would remove money from their pocket and plan something for their friends. (Checkout Romantic Honeymoon Destinations Packages)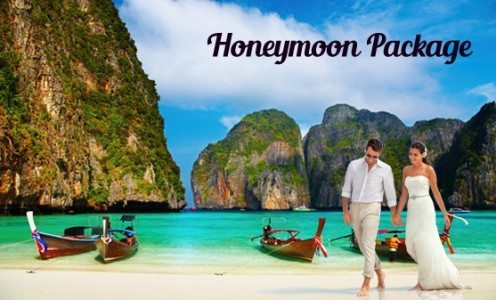 5. Personalized items – Everyone likes personalized items. So, whether you buy personalized cups, pillows, décor pieces, etc. your friends are going to adore it a lot. You can get their nick names put on a set of wine glasses which can be a remembrance in their home. You can totally pick a funny quote that resembles them and put it on a coffee mug. This is a humorous yet thoughtful gift.
We know that finding wedding gifts is difficult and you have to consider several things before buying something. But these 5 gifts are made for unique people who have not registered for presents officially. If you do not have time to pressurize your head in thinking for a present, you have the perfect list right here!
WHAT IS THE PERFECT WEDDING GIFT FOR A QUIRKY COUPLE?
was last modified:
October 3rd, 2017
by