Every wedding has three things in common – an overexcited bridesmaid, a nervous groom with a pair of groom's men and an overwhelmed bride who just can't stop thinking about her wedding dress.
It is absolutely alright for the to-be bride to be over finicky while choosing her wedding dress because it's her wedding, after all. Speaking about perfection, the wedding gowns Dubai portray a level none other does. If you are looking for something exquisite, you surely should give them a try.
However, just being over excited about choosing the perfect wedding dress will not help you. What you should do is follow the tips below to make sure nothing goes wrong, and you have the perfect dress to wear on your D day-
Decide on your dress at least 9 months ahead of your wedding – Shocked? Well, don't be! If you want the wedding dress to be perfect, make sure you decide on the same at least 6-9 months prior to your wedding. If you are involving a designer, you should make sure that you have enough time for alternations and fittings done, if required. If you wait till the last moment, everything will be very tough to handle.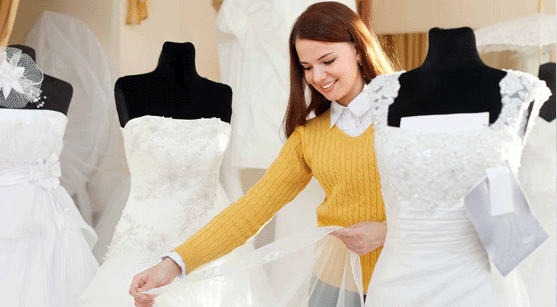 Your budget – Keep a proper and a specific budget in mind so that you do not have to cry over it later. Make sure you do not exceed your budget just because you are in love with that expensive wedding dress on the display of the city's most expensive boutique. However, if you just can't resist buying stuff you like, use your credit card. This will not build immediate financial pressure on you.
Consider the wedding type and Location – What kind of a wedding you are going to have or what kind of location you have selected for your wedding. This actually matters a lot when you are deciding your wedding gown. The concept and the location should complement the dress.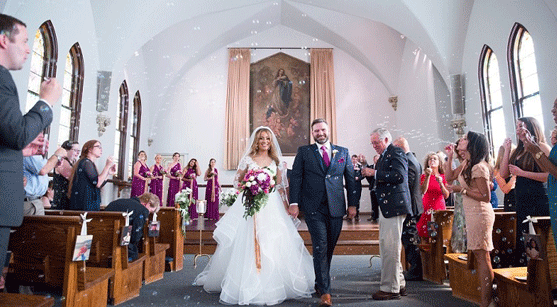 Do your research – Sometimes doing a little bit of research is good for the planning part. This might also help you find the best and the most beautiful wedding dress at an affordable price. One of the best places to find such wedding dresses is the internet. There are plenty of affordable options available for bridal dresses online; all you need is to choose one according to your budget.
Keep your body shape in mind – The dress has to complement your body; it has to look good on your body shape. And, therefore, you must keep your body shape in mind while ordering a gown for your special day.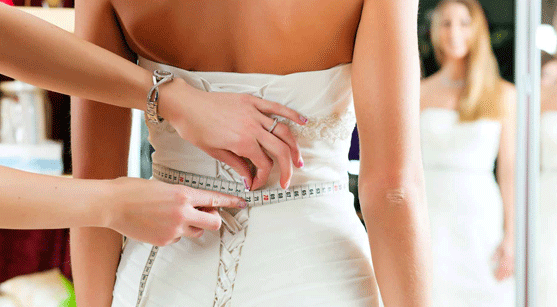 Take advice – Buying a wedding dress is a decision you cannot make on your own. Take advice from your mom, friends, best friend, or even from some designer if possible. They will see you wearing the dress and sure offer the best possible advice.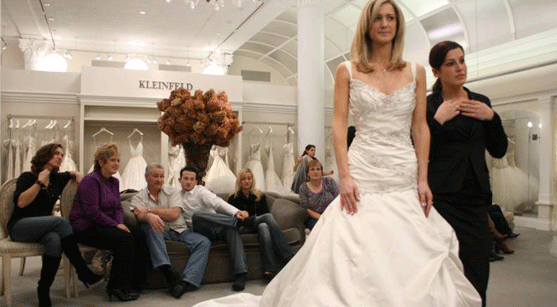 There are plenty of options available for you when you want to buy a wedding dress. All you need is to make the right decision following the above mentioned tips.
Summary
Article Name
Top steps to find the best wedding dress | Tips for selecting wedding dress
Description
Looking for ideas on how to get perfect wedding dress, check the blog for best tips on finding the the wedding dress you always dream of.
Author
Going to Be a Bride – Here Are A Few Steps to Find the Wedding Dress of Your Dreams
was last modified:
January 2nd, 2018
by