Chocolate Truffle: An Introduction to Exotic Flavors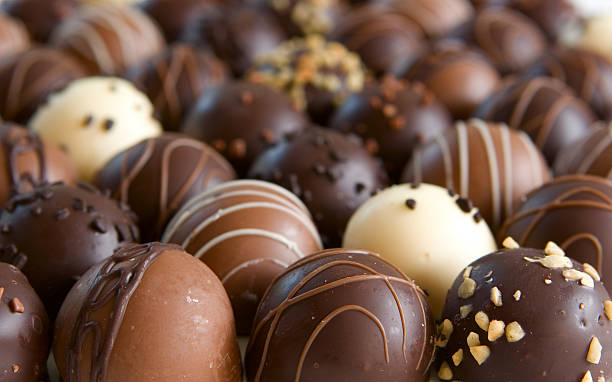 Chocolate in any form is divine! And if it is a chocolate truffle, there's no doubt about it. Been born with a sweet-tooth I decided to explore some unique ideas for chocolate truffles to treat myself to a sugary delicacy! I was overwhelmed to see some of the most exotic and unusual truffle flavors as I browsed through Google's search engine. From homemade chocolate to white chocolate, the chocolate truffle coating ideas were in plenty!
It was then that I realized that the traditional roll-ins with some cocoa, coconut and nuts had come a long way! The best chocolate truffles recipe was a combination of Indian spices, citrus fruits, creamy caramel and cooling mint. Here are my top five picks of chocolate truffle flavors:
Lemony Goodness: If you've been thinking what to roll chocolate truffles in, here's the pick! Add a pinch of lemon to your regular truffle base and transform it into lemony goodness. Sweet, punchy and sharp, this chocolate truffle recipe is a perfect dessert to lift up your spirits!
Creamy Peanut Butter: Another top chocolate truffle flavor is peanut butter. Coated with rich chocolate and stuffed with creamy peanut butter, this delicious chocolate truffle balls is one of the most unique truffle recipes. We bet you won't stop at one once you've tried this!
Orangey Delight: The orange flavored chocolate recipe is another top chocolate truffle flavor! Filled with orange glace and finely chopped peel, this truffle is a sumptuous treat. Perfect for the taste buds, this delicious piece of dessert is every party's show-stopper!
Heavenly Cake Delights: Be it a wedding anniversary, a birthday party, a wedding reception or a baby-shower, the chocolate truffle cake is deliciously yum! Perfect to knock your socks off, this truffle flavor is a heavenly delight when topped with colorful sprinkles.
Minty Mint: A chocolate truffle flavor list is incomplete without the minty mint! Topped with the rich creamy chocolate and stuffed with the minty mint, the mint chocolate truffle is perfect for every occasion.
So whether it's a chocolate truffle cookie or an exotic chocolate truffle torte flavored with coffee, we bet this delectable piece of dessert will not let you stop at one! Stay tuned here for our new updates.
Image Credits:
stagetecture.com
3.bp.blogspot.com
itsaflavorfullife.com
www.topinspired.com
i.insing.com.sg
f.tqn.com
Chocolate Truffle: 5 Best Delectable Flavors
was last modified:
October 3rd, 2017
by