Henna application is considered to be one of the most important rituals at a traditional wedding. Known as Henne, Jamaica Mignonette, Al-Khanna, Egyptian Privet and Smooth Lawsonia, Henna and its application holds a special significance for every bride-to-be. To ensure your bridal henna looks gorgeously splendid, here's a list of do's and don'ts.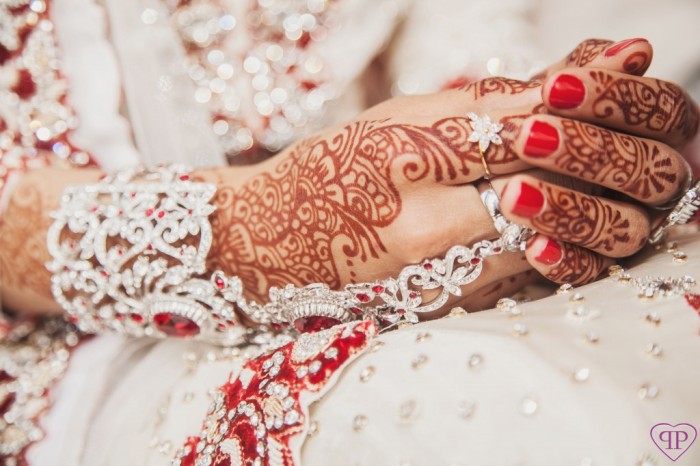 Bridal Henna Do's:
1. Garden-Fresh: To ensure your bridal henna looks rich in color and design, make a fresh henna paste at home. It is important that the henna artist uses good quality paste for a lasting-effect.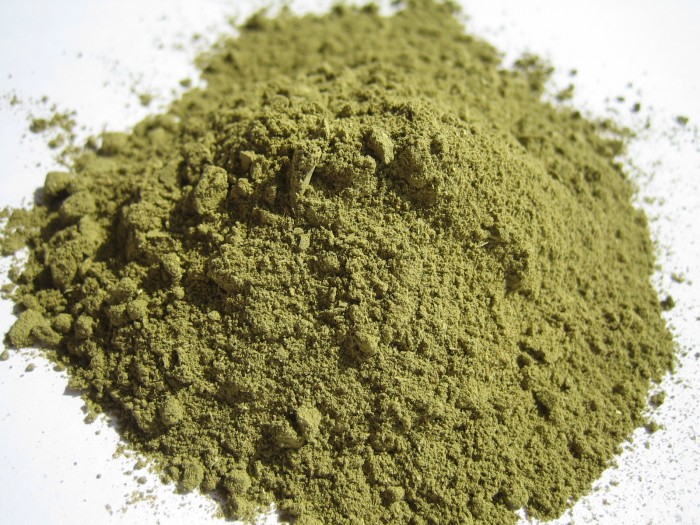 2. Read & Research: Wedding is a once in a lifetime affair. Hence, every detail related to the wedding has to be well-explored. Look for bridal henna designs or bring your wedding outfit picture if you would like the artist to match the henna design to it. That's not all! Bring photos of you and your groom if you would like a custom design featuring your faces (photo).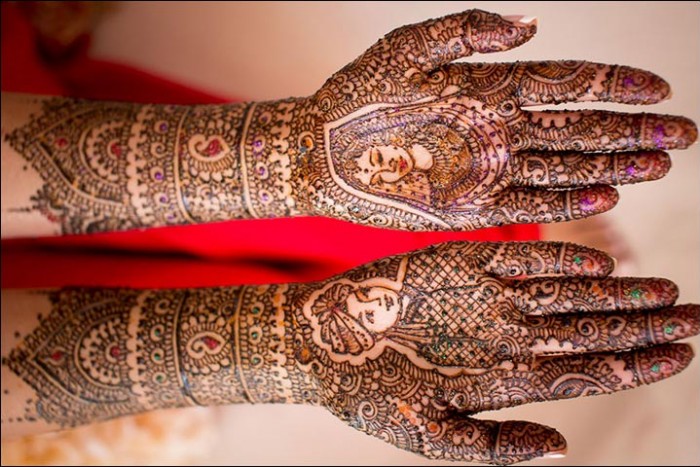 3. Early Application: While every bride aspires to have rich-dark color henna, it is suggested that henna should be applied at least 24 to 48 hours before the wedding day. Experts suggest leaving bridal henna on the hands for a minimum of seven to eight hours for impressive results.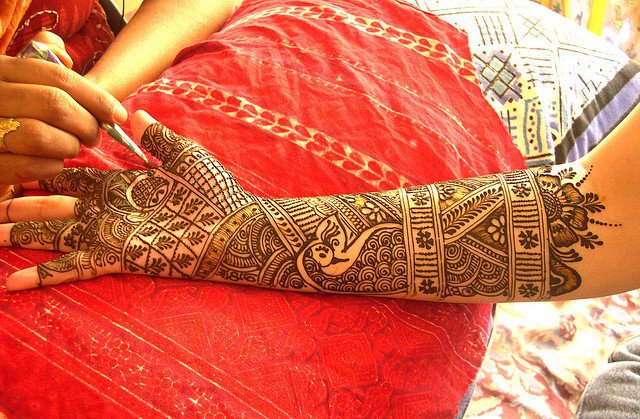 4. Age-old Tricks: Most brides also pamper their henna designs with the 'clove steam' to get that darn rich color. All you have to do is to warm a few cloves in a pan and run your hands over the smoke. In addition, dab a mixture of lemon juice and sugar on it with a cotton ball for a few times. These age-old tricks not only increase the intensity of the color, but also add fervor to the entire celebration!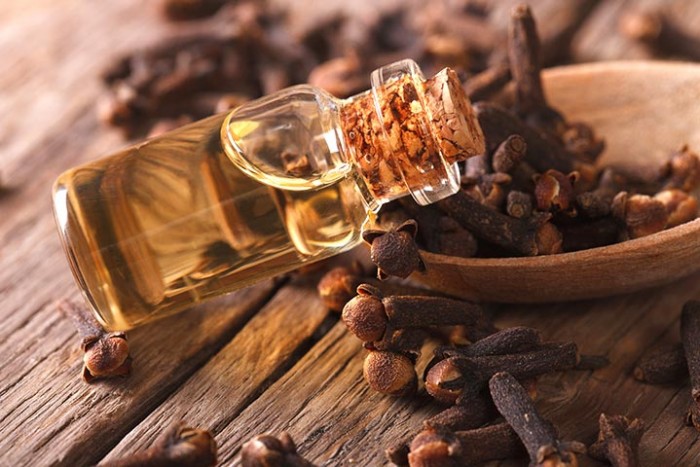 5. Dress Comfy: It is often suggested that brides apply henna prior to the celebration. This not only allows them to be a part of the function, but also enjoy the celebration. However, if you prefer bridal henna application on the D-Day, wear something flowy and comfortable!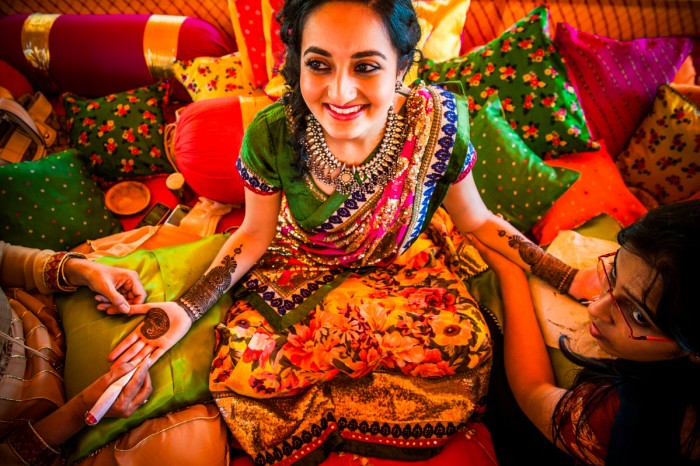 Bridal Henna Don'ts:
1. Perfect Posture: Henna application isn't a simple process. However, constant movement of hand might spoil the design. Brides-to-be are advised not to hop around or dance with wet henna as it can get smudged.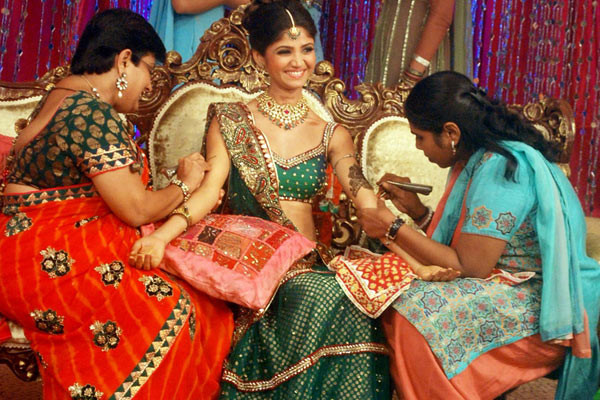 2. Goodbye Salons: Bridal henna is not just applied on the palms, but all over the hands and feet. Hence, do not visit a beauty salon after henna application. Ensure that all your beauty treatments including manicure, pedicure and waxing are done three to four days in advance to avoid dismal.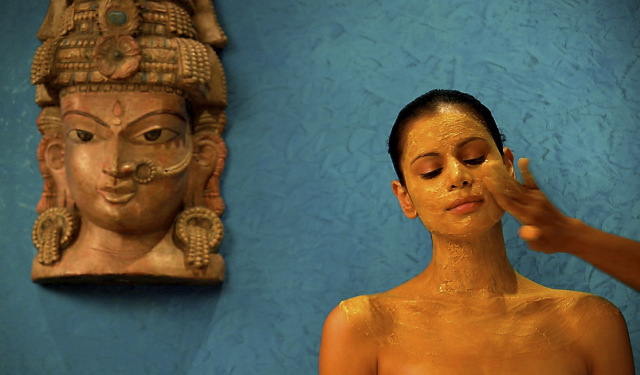 3. Beat the Heat: While warmth of your body can help increase the intensity of the henna color, it is to be noted that brides-to-be should avoid sitting in the sun during the application process. Sun, not only dries up the bridal henna, but also doesn't let the henna settle well on your palms.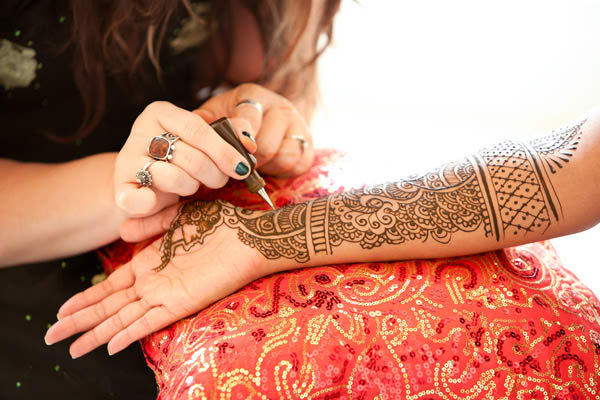 4. Grab Patience: Ok, so we know that the bridal henna application is a lengthy process. But you need to grab patience. Do not try to dry off your henna before time. Let it dry itself to gain its natural color.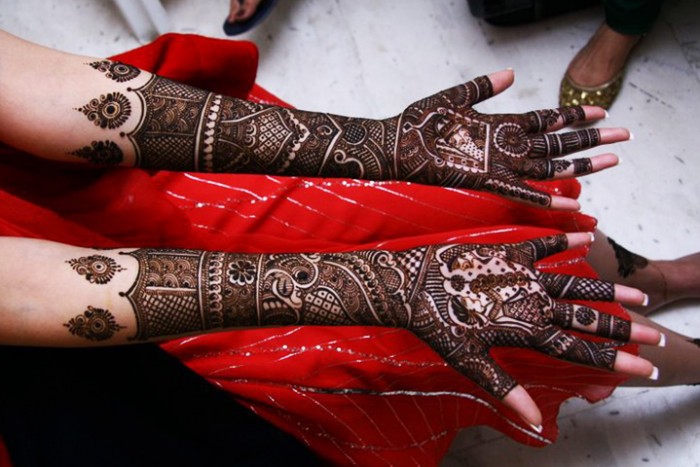 5. Water Absence: This is the only time when you have to say 'NO' to water. Bridal henna shouldn't be removed with the help of water as it will not acquire the required density if done so. Also, it is suggested to consume less water during henna application process to avoid regular trips to the loo.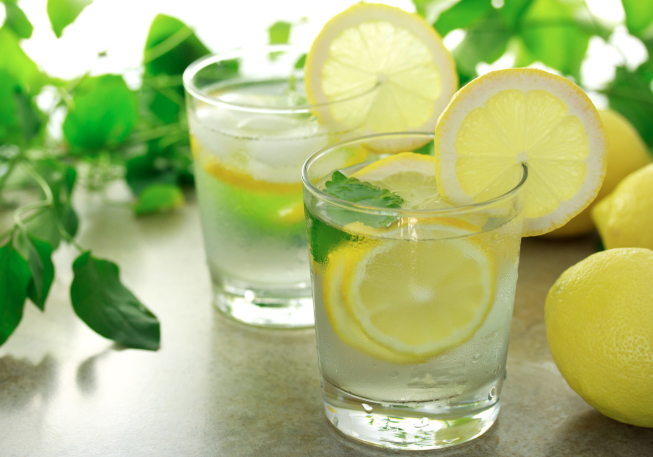 So whether you're a bride-to-be or a bride's maid, just follow these simple tips to get a darn rich color for your big day. And, if you have some more tips, then don't hesitate to share them with us.
Click here to know more about henna designs
Image Credits:
cdn2.momjunction.com
cdn.shopify.com
beststylo.com
cdn2.thebridalbox.com
cdnsb.shaadibazaar.netdna-cdn.com
s2.dmcdn.net
upload.wikimedia.org
gracehavlak.files.wordpress.com
cdn2.thebridalbox.com
img.thebridalbox.com
mymakeupsmile.files.wordpress.com
multidesigning.com
i.huffpost.com
getfit.co.ke
Summary
Article Name
Bridal Henna: Important Do's and Don'ts
Description
Bridal Henna is a significant aspect of any wedding. Take a look at some tips and tricks to avail the best designs and a rich dark color.
Author
Bridal Henna: Do's & Don'ts of the Magical Art
was last modified:
November 18th, 2017
by