Wedding Planning Checklist is a must-have for a Stress-Free Wedding!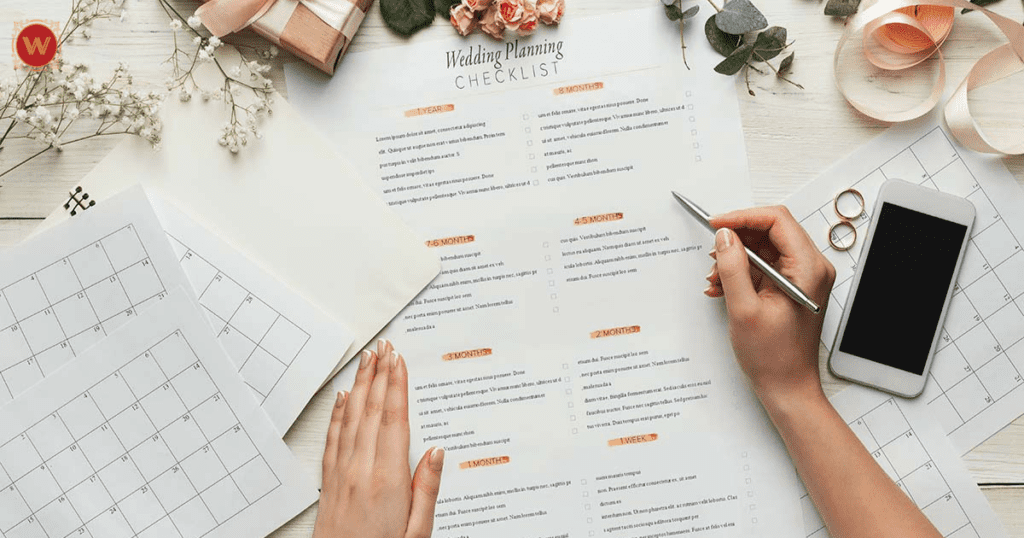 "Wedding planning checklist, who has ever thought of having a checklist for a wedding," yelled my friend when I suggested that a checklist is a must-have guide for a perfect wedding.
Let's accept it. Planning a wedding can be quite stressful. It involves endless details, family drama, guest-book and everything else that you wouldn't want to have an acquaintance with. A wedding planning guide comes to your rescue then! It helps you plan a stress-free wedding while allowing you to enjoy the planning process. Featuring wedding planning tips, the checklist is a general countdown of a wedding planning timeline and all the important things you ought to remember in planning a perfect wedding.
While each wedding is different, here's a quick wedding checklist for the countdown to your special day! Enjoy your planning!
Budget: While this might sound easy, this is one area which can overwhelm the best of organizers. Look at the funds you have and spend accordingly. While a lavish wedding is every bride's dream, wedding planning on a budget is also exciting. Sort your finances and then get to planning. After all you want to start your wedding on a healthy note, isn't it?
Venue: It's best to consider various options while choosing a wedding venue. From usual wedding halls to beaches, lawns, museums and historic buildings, people are opting for innovative wedding venues. Ensure that the wedding venue you choose is located within easy proximity of public transport. You must also remember that your wedding venue must have the best of catering and décor facilities. This adds to your cherished memories.
Attire: This is the most important aspect of your wedding planning checklist. Try to find a dress that is not only unique, but also elegant. However, it is important to remember that a wedding dress should be comfortable and most importantly depict your personality.
Invitations: A wedding is a celebration of your special moments. Ensure to send out invitations to all your loved ones. From hand-made wedding invites to innovative ones, wedding invites must be short, simple and clearly communicate the message.
Honeymoon: Last, but not the least, choosing a honeymoon destination is the most important item on a wedding planning checklist. Choose a perfect honeymoon getaway destination as a couple rather than an individual. Remember, sweet and friendly is always warm than big, impersonal and extravagant.
So here you go! A perfect wedding checklist for a perfect wedding! But don't forget to have fun. You're a bride! Enjoy each day and every moment!
Stay tuned here for our new updates.
Image Credits:
3.bp.blogspot.com
weddingmagazine.com.ua
static.onefabday.com
Wedding Planning Checklist is a must-have for a Stress-Free Wedding!
was last modified:
October 3rd, 2017
by